The world's most advanced multi-produce system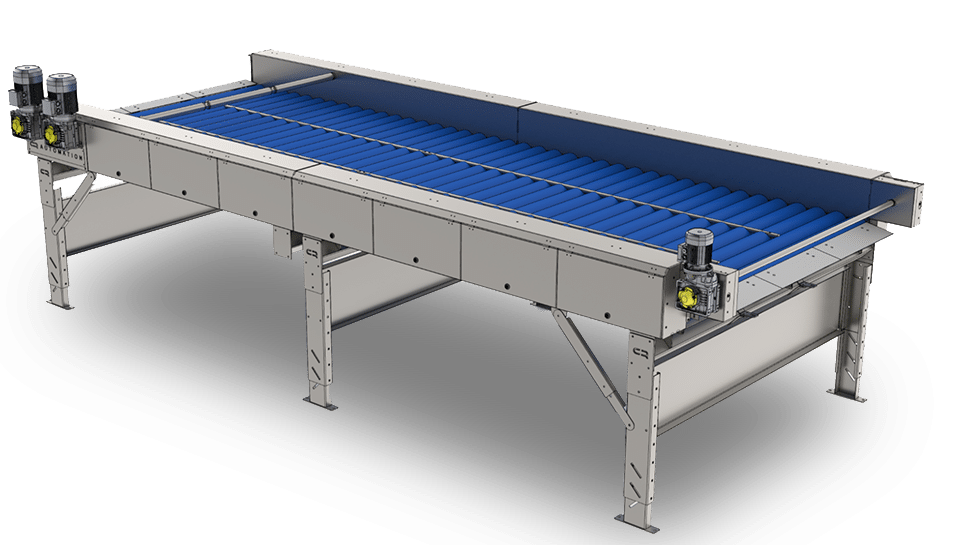 Dual speed brushes
Triple seal drive cavity
Auto clear-out function
Brush filaments specific to your application
Key Features
Alternating brush speeds

Two separate drives allow every second brush to run at varying speeds. This provides a customisable scrubbing action, giving you the flexibility to be gentle on thin skinned varieties whilst maximizing cleaning on robust varieties.

Modular and customisable

We understand that no two brushing applications are the same and have designed our machine with this in mind. The system is customisable in length, width and height. As well as a full range of application specific accessories, we have a solution to meet your produce brushing requirements. Typical applications include: drying, washing, treatment application and waxing.

Floating clear-out bar

At the end of a lot or shift, clearing out our brush unit is as simple as pushing a button in your main control room. Our clear-out drive mechanism is completely enclosed and sealed within the main drive cavity giving a smoother uncluttered side plate that makes this unit easier to clean, more hygienic and safer than any other unit on the market.

Our unique clear-out drive coupling technology has the added advantage of making this the safest auto clear-out system available. The coupling limits the amount of force that the clear-out bar can apply to 10kg, reducing the possibility of injury.

Quick release brushes

Simply open the door, loosen the retaining bolt and pull out the idle pin to remove a brush for cleaning or maintenance.

Triple sealed drive cavity

All drive chains and sprockets (including clear-out components) are isolated from the fruit handling zone ensuring they are clean and dry, giving you the maximum life from transmission components. Lockable doors provide easy access for maintenance.