Customisable modular system for removing pests and debris from produce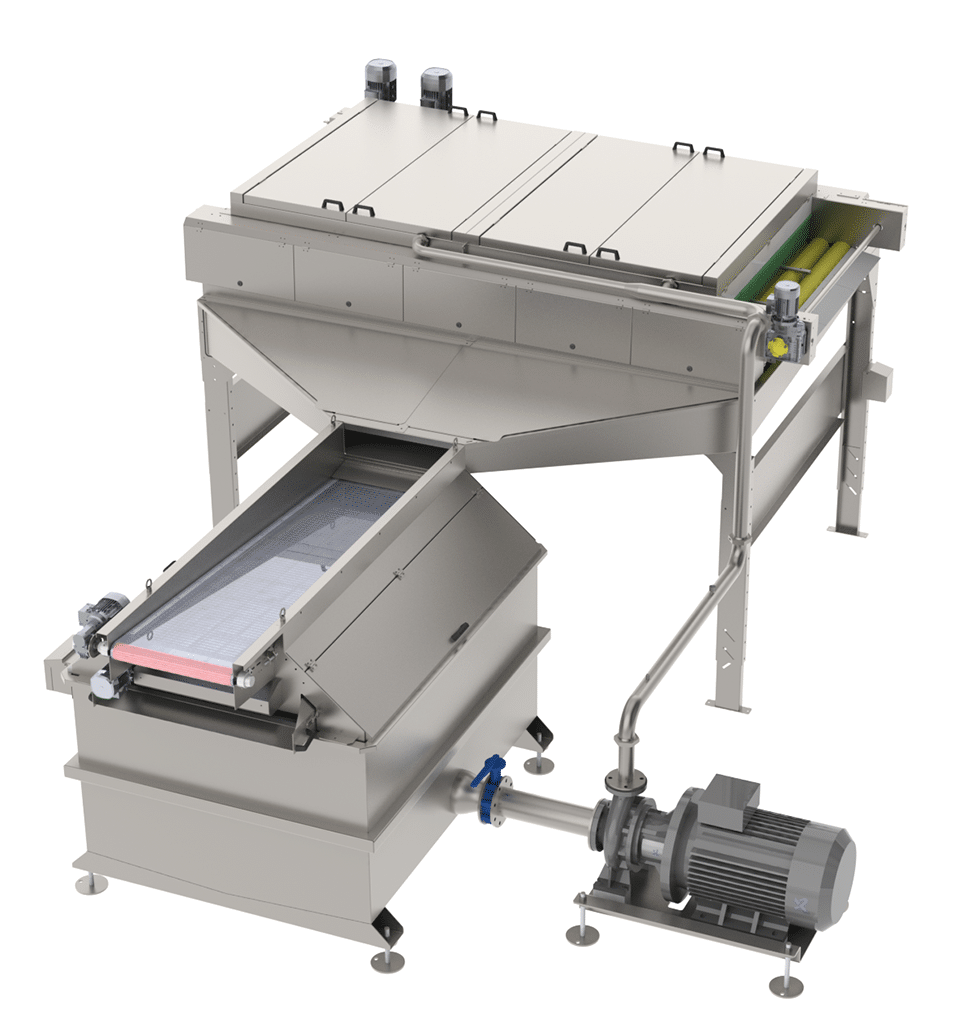 Flat bed brush unit
Multistage high volume filtration system
Manifold and pump system delivering 100 PSI at the nozzle
Touch screen control and advanced PLC communications
Key Features
Multistage filtration up to 150m3 per hour of water down to 200 microns reducing water consumption and protecting pumps and nozzles from blockage.
Touch screen control and advanced PLC communications ensuring seamless line integration and simple operation.
Customizable alternating brush speeds provide a variable scrub action to take care of delicate skin produce while still providing the tools required to eliminate hard to remove contaminants.
Intelligent progressor system, with no drive components in the fruit area giving superior safety, food hygiene, cleanability and longer machine life.
Triple sealed drive cavity separating the wet wash area from the dry mechanical drive area.
Stainless steel construction.
Quick release square drive brush system.
Quick release spray nozzles.
AS/NZS 4024 Machine Safety Compliant.
Meets MPI Requirements for exporting apples out of NZ.
Sensor controlled pump speed to ensure compliant pressure is always maintained.
Nozzle wear routines compensate for wear extending the usable life of your nozzles.
Self-diagnosing algorithms will inform the operator if the spray nozzles require maintenance ensuring export compliance.