Integration of CR Automation and third party subsystems to deliver a complete post harvest solution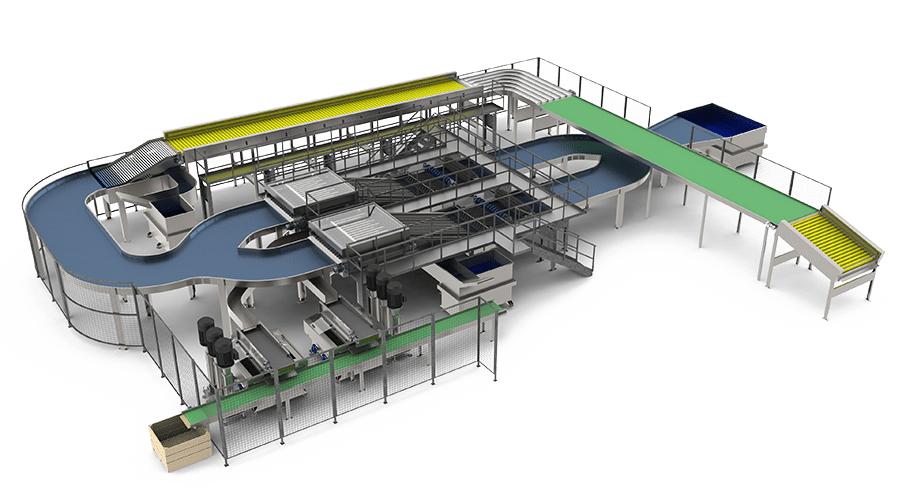 Bin handling
Flume design and fabrication
Washing and drying
Integration with sizing systems
Tray fillers both manual and automatic
Carton handling & tracking
Palletising, strapping with options for autonomous mobile robots
Complete process SCADA including packhouse and coolstore operations
Key Features
Customised configuration to your exact requirements, using standard CR Automation and third party products to achieve your desired outcomes.
Full project management for complete scope, giving you confidence all aspects of the delivery are coordinated.
Seamless integration between the various sub systems and equipment vendors.
One stop service support from CR Automation for the complete system.
Not only apples, our team has experience in delivering post harvest solutions for citrus fruit, kiwifruit, stone fruit, cherries and avocados.