Transform your packaging systems and processes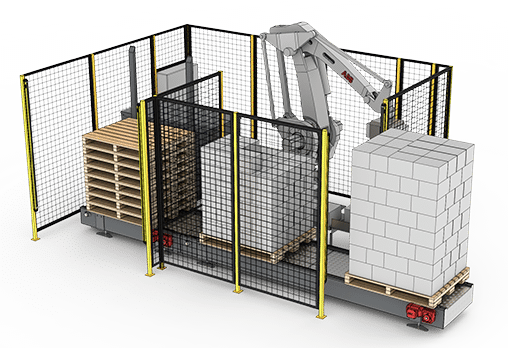 Each cell palletises four SKU's simultaneously.
Our standard robotic head is optimised for telescopic two piece cartons.
Other robotic head designs available on request for crates and sealed cartons etc.
Palletise at a rate up to 18 cartons per minute per cell.
BDR infeed conveyors typically feed via pneumatic kick-offs from a main trunk line.
Pallet outfeed AGV (automated guided vehicle) ready option available.
Comprehensive system diagnostics, analytics and reporting available.
Local MCC control provides a modular expandable system.
AS/NZS 4024 machine safety compliant.